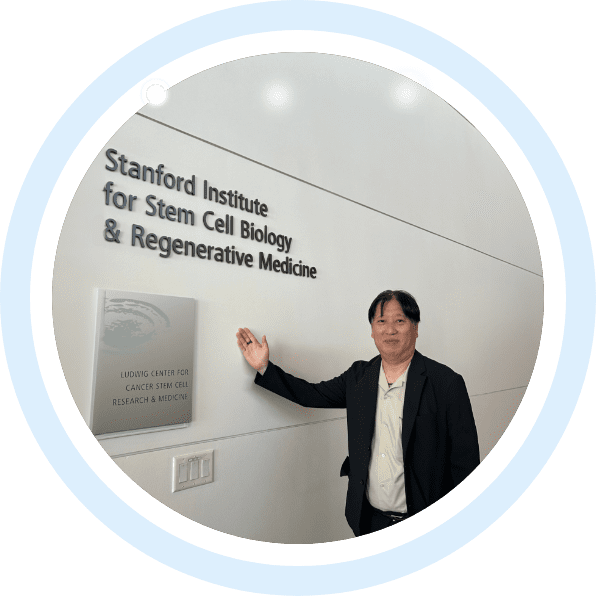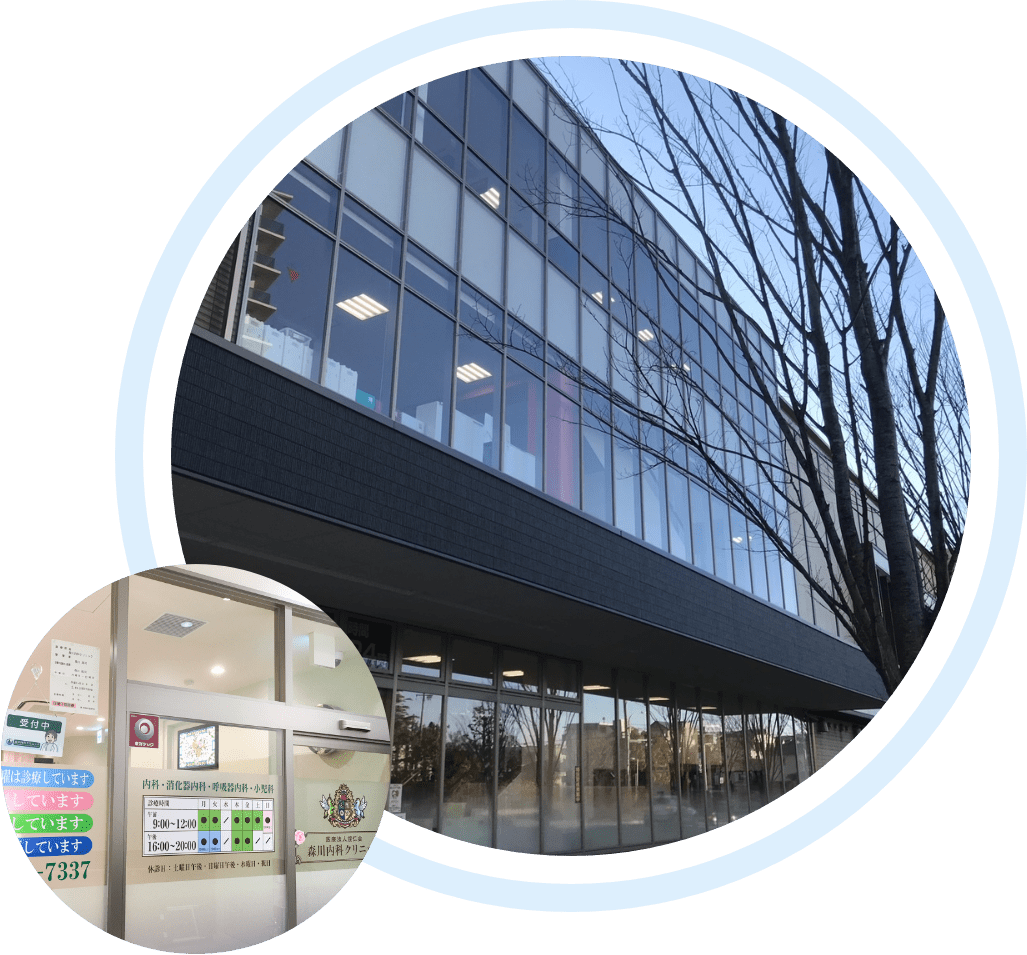 Clinic hours
Monday

Tuesday

Wednesday

Thursday

Friday

Saturday

Sunday

AM

Open from 9:00 to 12:00 on Monday and Tuesday AM.

Closed on Wednesday.

Open from 9:00 to 12:00 on Thursday, Friday and Saturday AM.

Open from 10:00 to 13:00 on Sunday.

Visit

Home visit from 13:00 to 16:00 on Monday and Tuesday.

Closed on Wednesday.

Home visit from 13:00 to 16:00 on Thursday and Friday.

Closed on Saturday PM.

PM

Open from 16:00 to 19:00 on Monday and Tuesday PM.

Closed on Wednesday.

Open from 16:00 to 20:00 on Thursday and Friday PM.

Closedon Saturday PM.

Closed on Sunday PM.
The clinic is closed on Wednesday and holidays; in the afternoon on Saturday and Sunday.
The clinic remains open till 8:00 PM on Thursday and Friday.
The clinic is open on Sunday as well.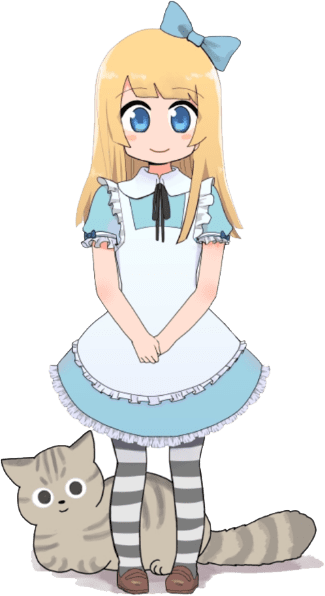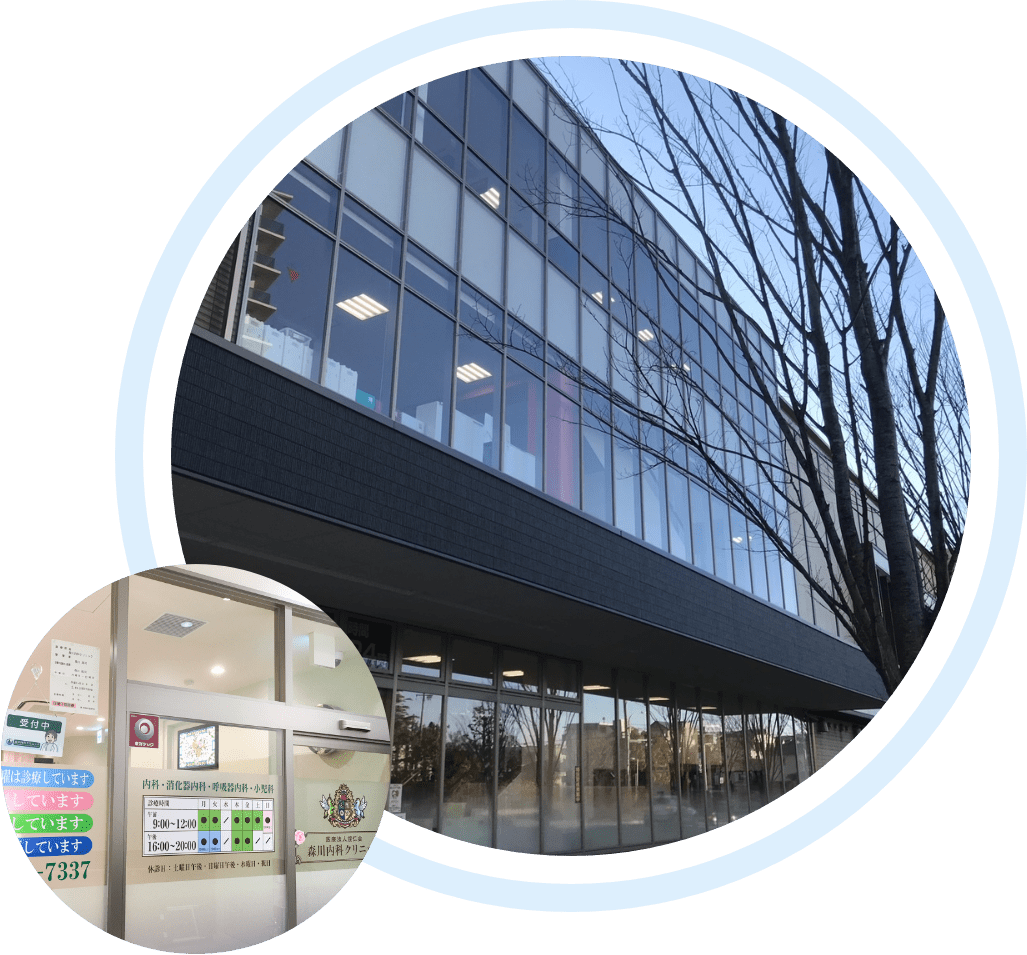 For Your One-and-Only Precious Life
1

Healthcare that serves as many people as possible

2

Healthcare that stays close to you throughout your lifetime
with love and sincerity

3

Healthcare that provides a ray of hope at all times

4

Healthcare with compassion

5

Healthcare with integrity based on study and practice
What is our mission?
Our mission is to spread correct medical and health information while providing means of prevention and treatments.
Who are our clients?
Our clients are those who wish to prevent diseases and stay healthy; as well as those who have various illnesses.
What are the benefits to our clients?
We reduce and eliminate anxiety and burdens our clients suffer from their chronic diseases or development of diseases.
What will we achieve?
Through healthcare, we will lead our patients to health,support our community and patients, and provide healthy and rich lives to all who are involved.

3 minutes walk from Tsukaguchi Station on the JR Fukuchiyama Line.
Inside the clinic mall, Million-town TSUKAGUCHI 2F.
Shared parking available.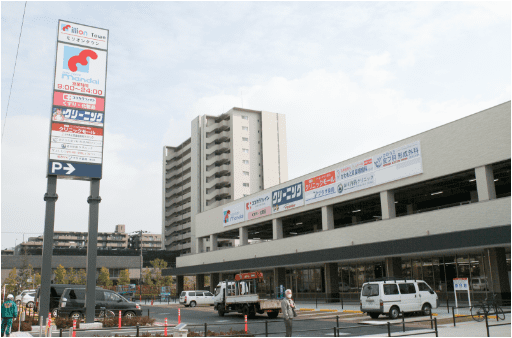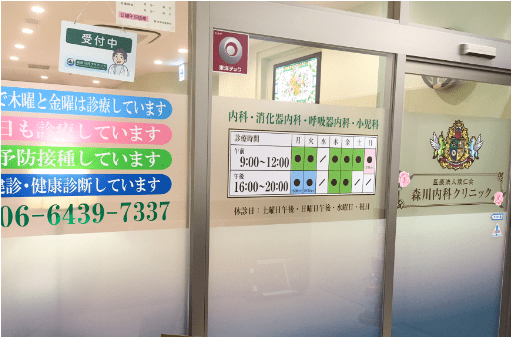 Greeting
Our focus stays on our patients at all times. That's our principle and foundation at Morikawa Internal Medicine Clinic. After graduating from university, I gained experiences in a number of fields including pulmonary medicine, gastroenterology, kidney diseases and diabetes, as well as hypertension and infectious diseases. I believe that my work as a physician is my true calling and thus practice medicine with a sense of responsibility and mission every day.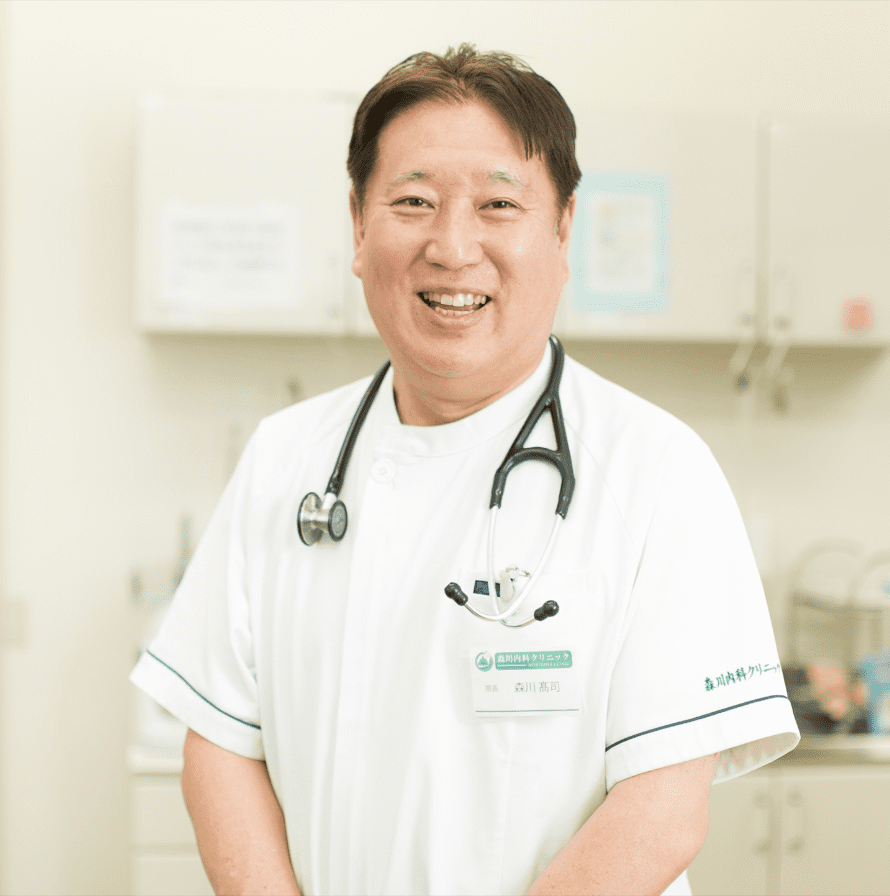 About
MORIKAWA
Clinic
01
Internal Medicine
Our practice mainly covers the fields of internal medicine, gastroenterology, pulmonary medicine, diabetic medicine and pediatrics. We treat patients with a wide variety of symptoms and diseases, from ordinary ones such as common colds, fever and other poor physical conditions to chronic diseases including hypertension and diabetes.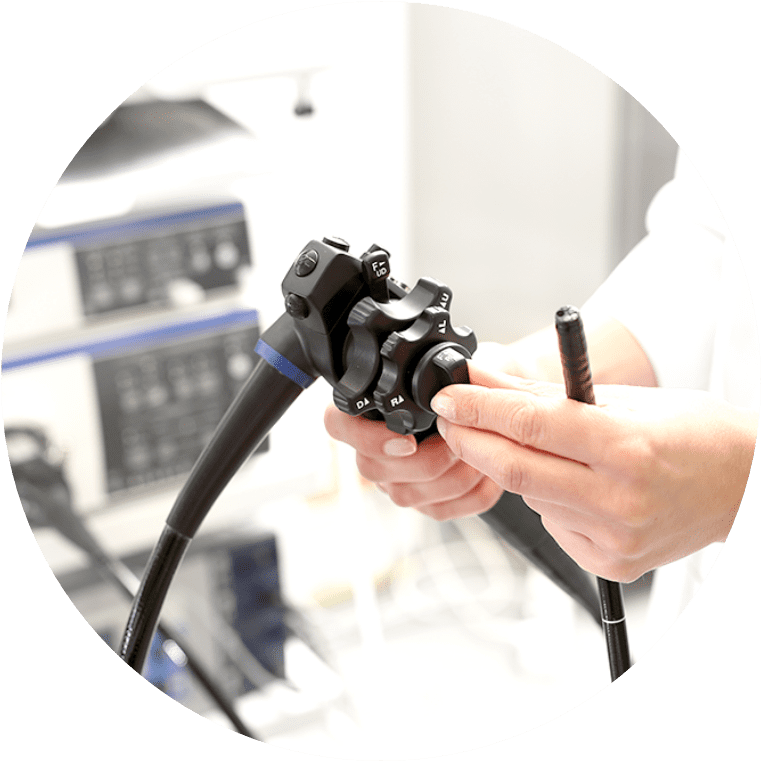 02
Pediatrics
Our pediatric treatments include common cold, skin problems, allergies as well as dietary education.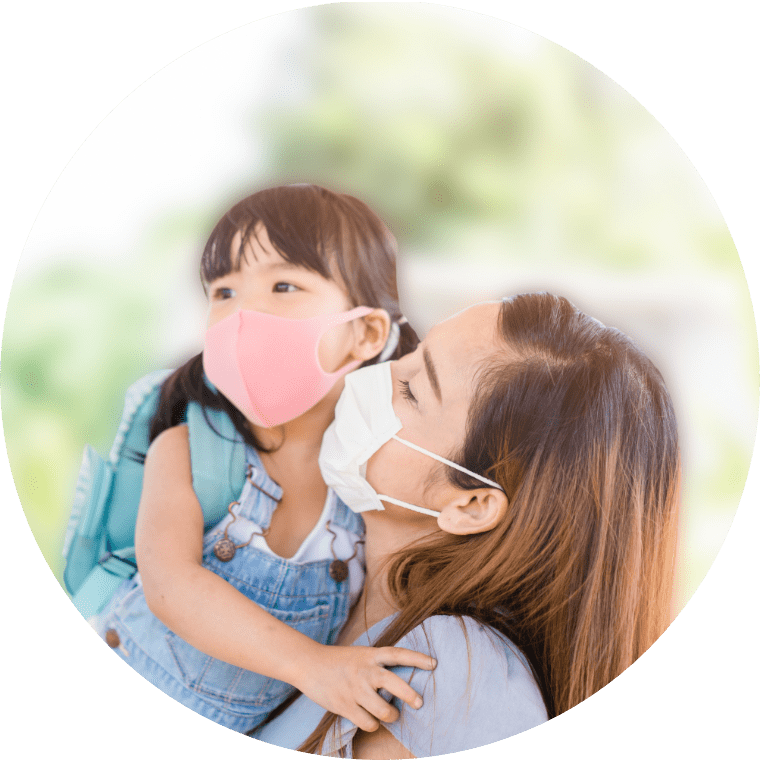 03
Special Treatments
Our focus is on providing self-paid treatments in preventive medicine. One of them is the "Anti-COVID-19 nasal spray," an infection prevention treatment against novel coronavirus, which utilizes Ostrich Antibodies researched and developed by Professor Yasuhiro Tsukamoto, President of Kyoto Prefectural University. We also provide intravenous therapy, treatments for stress and anti-aging, LED near-infrared radiation treatment, supplements and Chinese herbal medicine. Please make use of these 5 fields of treatments to live comfortably while preventing diseases.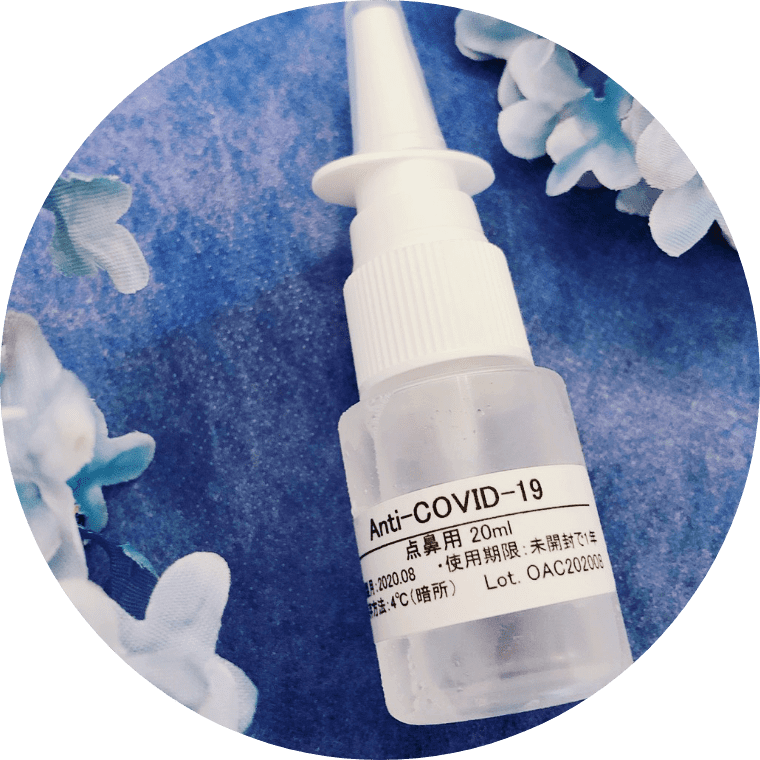 November

| | | | | | | |
| --- | --- | --- | --- | --- | --- | --- |
| Sunday | Monday | Tuesday | Wednesday | Thursday | Friday | Saturday |
| | | | 11/1 closed | 11/2 | 11/3 closed | 11/4 |
| 11/5 | 11/6 | 11/7 | 11/8 closed | 11/9 | 11/10 | 11/11 |
| 11/12 | 11/13 | 11/14 | 11/15 closed | 11/16 | 11/17 | 11/18 |
| 11/19 | 11/20 | 11/21 | 11/22 closed | 11/23 closed | 11/24 | 11/25 |
| 11/26 | 11/27 | 11/28 | 11/29 closed | 11/30 | | |
December

| | | | | | | |
| --- | --- | --- | --- | --- | --- | --- |
| Sunday | Monday | Tuesday | Wednesday | Thursday | Friday | Saturday |
| | | | | | 12/1 | 12/2 |
| 12/3 | 12/4 | 12/5 | 12/6 closed | 12/7 | 12/8 | 12/9 |
| 12/10 | 12/11 | 12/12 | 12/13 closed | 12/14 | 12/15 | 12/16 |
| 12/17 | 12/18 | 12/19 | 12/20 closed | 12/21 | 12/22 | 12/23 |
| 12/24 | 12/25 | 12/26 | 12/27 closed | 12/28 closed | 12/29 closed | 12/30 closed |
| 12/31 closed | | | | | | |
Service Details
Highly-specialized Diabetes Treatment
Kidney Diseases
Pain-free, Nasal or Oral Endoscopy
Gout, CFS (Chronic Fatigue Syndrome)
Common Cold, Interstitial Pneumonia
SAS (Sleep Apnea Syndrome) Treatment
Menopause (for men/women)
Hypertension
Bronchial Asthma, Adrenal Fatigue
Hay Fever, Sudden Deafness
Allergic Diseases
At-Home Medical Care, Regular or Emergency Home Visit Medical Care
Dementia
Cancer Treatment
Preventive Medicine
Smoking Cessation
Chinese Herbal Medicine Prescription
Pediatric Medical Examination
Immunizations
Specific Medical Checkup